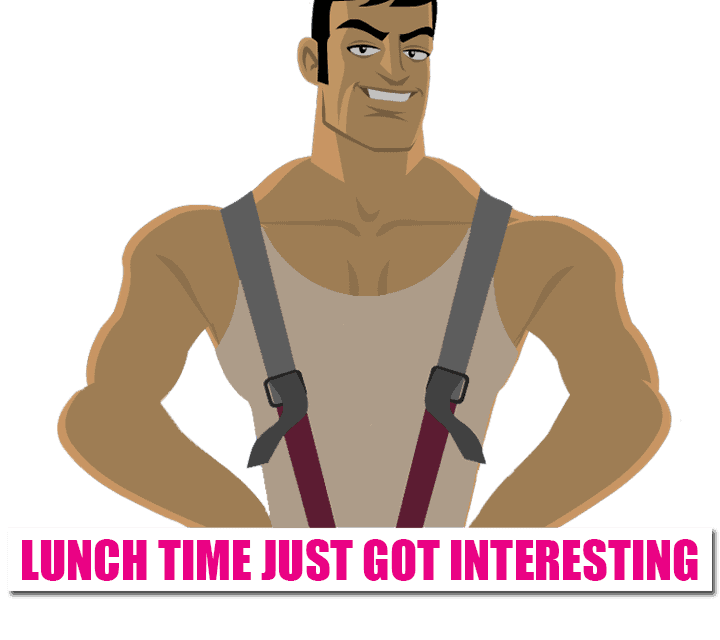 The Warm Up Party combines the best life drawing event with food, drink, games and gifts all within one centrally located venue. If you've been trying to plan a hen party or birthday with activities whilst fitting in games and lunch, look no further as the Warm Up Party provides all of this in one venue at a low cost. Perfectly timed throughout the afternoon, you'll leave in the party mood with time to get ready for the night ahead. Saucy hen party fun with a touch of class and heaps of laughs!

Arrive to be greeted by your host and 2 hot hunks
You'll be shown to your table where you can enjoy your complimentary glass of bubbly. Your table will be complete with a a goody bag for each person containing hen/birthday party accessories such as a sash, party shot glass, willy straws, sweeties and games. You'll also find pencils and paper so you are all set for the best life drawing event ever!

Platters of food will be brought to your table
Once everyone has taken their seats, had a chance to nip to the bar and settle in, your food platters will be brought out to you. Expect tasty nibbles such as potato wedges, chicken wings, spring rolls, pizza slices etc.

It's time to get creative!
By now we've all seen the normal life drawing classes available but this event is so much better! You'll be drawing not 1 but 2 of the hottest hunks who are buffed, bronzed and toned. You'll be giggling all the way through as your two hunks adopt a striking pose whilst donning nothing but a smile and a perfect pair of pecs! Throughout the session you can chat, nibble on the tasty food and sing along to party tunes whilst creating your saucy masterpiece! At the end of the 45 min drawing session the hen queens' pictures will be whisked off to be judged by your two hunks!

Party games
Whilst the hunks are judging your hen queens' pictures, you will all have a chance to buy drinks and play games. You'll be encouraged to play games such as Dancing Queen, Banned Words and Baby I Love You using the prompt cards on your table. You are also welcome to make up your own games but please keep in mind there will be other groups celebrating too. Plates will be cleared away swiftly at this point before your heartthrobs reappear to announce the winning drawing.

The winner
It's time for silence as the suspense builds and the winning hen queen is announced. The winner will be asked to the front for a special prize and a chance to get hands on with the hunks!